The Eagles received the Dragons of Freiburg-Goteron last Saturday evening. Unbeaten at home until then, GSHC yelded to the will of the Swiss League leader. Final score: GSHC 2 - 4 HCFG.
At the beginning of the game, both teams neutralised each other and there were few opportunities: only off-target shots. Two penalties from Fribourg allowed the Eagles to put a little more pressure on goalkeeper Brust. But nothing really dangerous. GSHC powerplay did not work at the beginning of the match.
It is on a situation of superiority that the score opening occured. As Rivera was sent back to the dressing room and the Fribourgers found themselves 4, they opened the score less than 2 minutes later via Slater, who fans. Has come back as a reminder for GSHC fans.
GSHC hit the post in sequence but the score stopped moving. GSHC entered then the locker room as they were led against the course of play.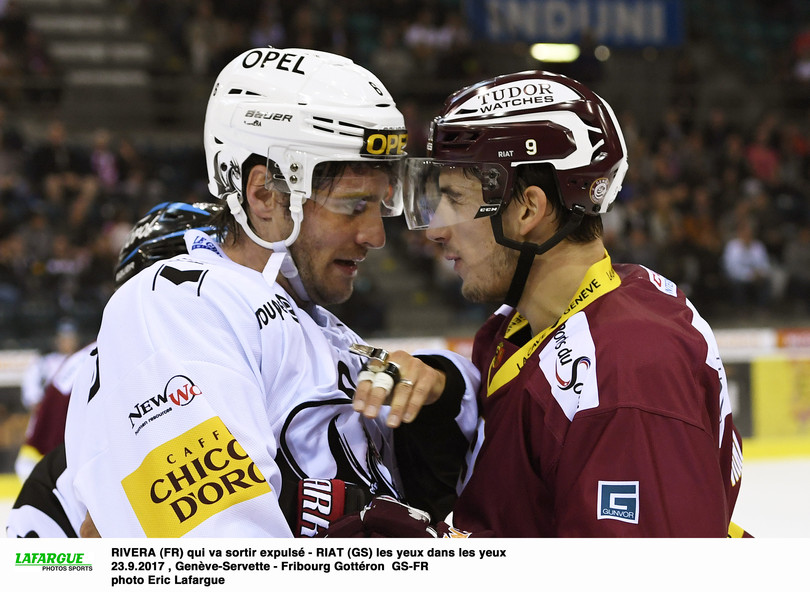 With more than three minutes of numerical superiority at the start of the second period, GSHC had a golden opportunity to return to the score. But when it doesn't, it doesn't. However, GSHC came back fast in this second period.
Wonderfully served by Tanner Richard, Will Petschenig was armed with a ground-to-air missile that pierced Brust and raised the Vernet arena. Finally! The Eagles were clearly better in their game. The chances were there, but the score didn't change! Two goalkeepers who were fast to repulse the opposing attackers. Brust was particularly impressed by Arnaud Jacquemet and Gauthier Descloux, who took on Julien Sprunger's goal. And while the pressure from Geneva was at its maximum, a puck lost in the offensive zone allowed Bykov to start counter-attacking. Rossi, who could slowly pushed the puck into a deserted goal by Gauthier Descloux. Damn.
While the Eagles quickly returned to the scoreline, Dragons scored early in the last period. And more like twice than once. The score went from 1-2 to 1-4 in less than 40 seconds. Worst start of a last period ever! GSHC won't recover from this double blow of fate. Despite greater possession of the puck, nothing succeeded tonight.
Goran Bezina reduced the score less than 2 minutes before the end, but it was definitly too late, the damage was done. Eagles suffered their first defeat of the season at home.
Next home game: Thursday 28th September against Zurich Lions.
Geneva-Servette - Fribourg-Gottéron 2-4 (0-1;1-1;1-2)
Attendees: 5823 spectators
Referees: Ken Mollard, Marcus Vinnerborg, Roman Kaderli, Simon Wüst
Goals: 19th Slater (Birner/à 4vs5)0-1,25th Petschenig /Richard) 1-1,37th Rossi (Bykov) 1-2,43rd (42'18'') Sprunger (Holos/à 5vs4)1-3,43rd (42'52'') Vauclair (Kienzle, Fritsche) 1-4,59th Bezina (Mercier)
Penalties: 5x2' + 1x5+20 (Rivera) against Friboug-Gottéron and 2x2' against Genève-Servette
GSHC: Descloux, Gerbe, Riat, Hasani, Simek, Spaling, Spaling, Jacquemet, Wick, Fransson, Traber, Mercier, Bezina, Bezina, Loeffel, Petschenig, Richard, Tömmernes, Schweri, Romy, Almond, Holdener, Maillard
Fribourg-Gottéron: Brust, Chavaillaz, Rivera, Neuenschwander, Stalder, Birner, Fritshce, Fritshce, Schmutz, Slater, Rathgeb, Rathgeb, Vauclair, Rossi, Kienzle, Kienzle, Glauser, Holos, Mottet, Schilt, Schilt, Meunier, Sprunger, Bykov, Marchon.