Ticket type and section
Seats
Normal
Premium
Platinum (Platine)
Single price
Reserved seating
65.-
70.-
Gold (Or)
Single price
Reserved seating
55.-
60.-
Silver (Argent)
Single price
Reserved seating
45.-
50.-
Bronze 1
Adults
Reserved seating
35.-
40.-
Bronze 1
6-16 year olds, students, AVS/AHV, unemployed
Reserved seating
30.-
35.-
Bronze 2
Adults
Reserved seating
20.-
25.-
Bronze 2
6-16 year olds, students, AVS/AHV, unemployed
Reserved seating
15.-
20.-
North/South Stand (Tribune Nord/Sud)
Adults
Open seating
30.-
35.-
North/South Stand (Tribune Nord/Sud)
6-16 year olds, students, AVS/AHV, unemployed
Open seating
25.-
30.-
North/South standing area (Parterre Nord/Sud)
Single price
Open seating
20.-
25.-
Away supporters standing area (Parterre visiteurs)
Single price
Open seating
20.-
25.-
Ticket information - Stands
Contact our ticket office by e-mail at info@gshc.ch or by phone on +41 22 338 3000.
Buy your tickets online by clicking HERE.
Information for Fribourg fans
HC Fribourg-Gotteron fans who wish to attend games at Les Vernets should contact Fan Club Sense HCFG by email (fanfahrten@fanclubsense.ch) or at the information booth at the Fans Bar at the BCF Arena.
Premium matches
Games against Lausanne HC, HC Friboug-Gottéron, SC Bern and HC Davos are classed as premium matches, with different prices (see above).
Discount for unireso annual pass holders*
Holders of an annual unireso pass are entitled to a discount on match tickets.*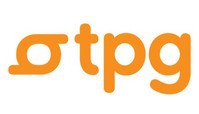 Silver Sector (Secteur Argent)
reduced from CHF 45 to CHF 35

Bronze 1 Sector (Secteur Bronze 1)
reduced from CHF 35 to CHF 25

Bronze 2 Sector (Secteur Bronze 2)
reduced from CHF 20 to CHF 10

North/South Stand (Tribune Nord/Sud)
reduced from CHF 30 to CHF 20

North/South standing areas (Secteur Parterre Nord/Sud)
reduced from CHF 20 to CHF 10

To obtain the discount, simply show your unireso annual pass when purchasing your ticket.
* Offer not valid for premium games (vs. Lausanne, Fribourg, Bern, Davos).