The Eagles are welcoming ZSC Lions tonight.
How good will be the Lions tonight? It is quite hard to anticipate the start of this new season, as it seems to be a bit irregular. After three wins, ZSC Lions suffered from a slight setback with two home defeats against Freiburg and Biel.
However, the Lions still have two wins in their ranks. First of all, a little reassuring victory in overtime at Ambri. Before the match against Lausanne on Tuesday evening (6-1).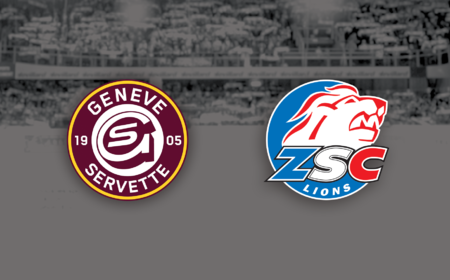 The important thing will not be their level but ours, warned our coach Craig Woodcroft: "If we manage to apply our system for 60 minutes, no team will come to Geneva with pleasure."
Robert Nilsson will need special attention. The Zurich-based Top Scorer is currently the league's top scorer with 11 points (3 goals and 8 assists).
Kick-off at 7:45 p. m., match also broadcast live at McSorley's Sport bar & Steak House, on the FM band of Radio Lac and also on Titulaire.ch.