The Eagles are playing in Lausanne today. A chance to get back to the championship?
Lausanne HC did not have an ideal start to the season too. Today's game is really important for GSHC, before facing Ambri-Piotta in the Vernets on Thursday, and going to Kloten on Friday.
So far, what can we expect from this game?
Lausanne HC is currently the team with the worst statistics in box play. An opportunity for GSHC to improve its own statistics in power play?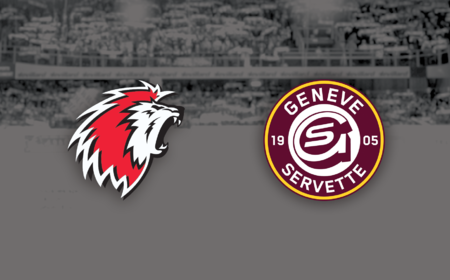 Joël Genazzi's "rise" can be noted on the effective side. The Waldensian coach, who has also been on the offensive side, has made his international defender play as a winger last weekend. Will it be the same today?
On the Geneva side, Daniel Rubin and Will Petschenig are still uncertain. Nick Spaling and Kevin Romy should not be lined up.
Kick-off: 6:45 p. m.! A live broadcast at McSorley's live sport bar & steak house before also broadcasting the 2018 World Cup qualifying football match Portugal-Switzerland.