The Eagles are going to Fribourg again on Tuesday evening. Is there any chance to beat the Dragons for the first time this season?
Because of the calendar, GSHC will cross the road of Fribourg-Gottéron for the third time of the season.
After two defeats, would it be the opportunity to finally bring back a few points from the BCF Arena?
The alignment of Fribourg is not yet known. With a 0-point weekend without the slightest goal scored, Fribourg coach Mark French wants to put an end to a period of unproductivity.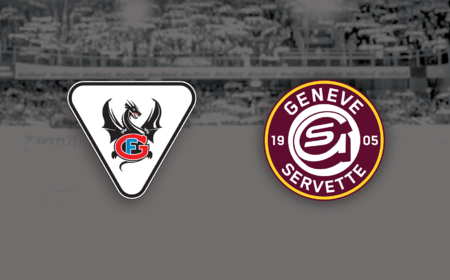 Injured since the beginning of the season, Roman Cervenka trained Monday morning with his teammates at the BCF Arena. Will the attacker be there on Tuesday night? Nothing is less certain
If the return of the Czech is much awaited by the Fribourg public, it will be to the detriment of another foreigner. But which one...?
On the Geneva side, Nick Spaling joined the infirmary following last week's match against Zurich. Estimated at least one week in any case for the moment, the full duration of its unavailability will be reassessed next week.
Kick-off Tuesday night at 7:45pm. A match to watch at McSorley's Sport Bar & Steak House and also live on Radio Lac and Titulaire.ch.