The Grenats will receive the Lausanne HC for this championship debut. What could be better than a derby to inaugurate this new season 2017/18?
It's hard to make a prediction when it's the first game of the season. This is all the more difficult when it comes to derby action and when teams are undergoing major changes. For Geneva, this is obviously a new coaching staff with Craig Woodcroft and Jason O' Leary. Even if the new head coach will be able to rely on the experience of Louis Matte, it will be interesting to follow the first glides of the newcomers in the Vernets ice-rink.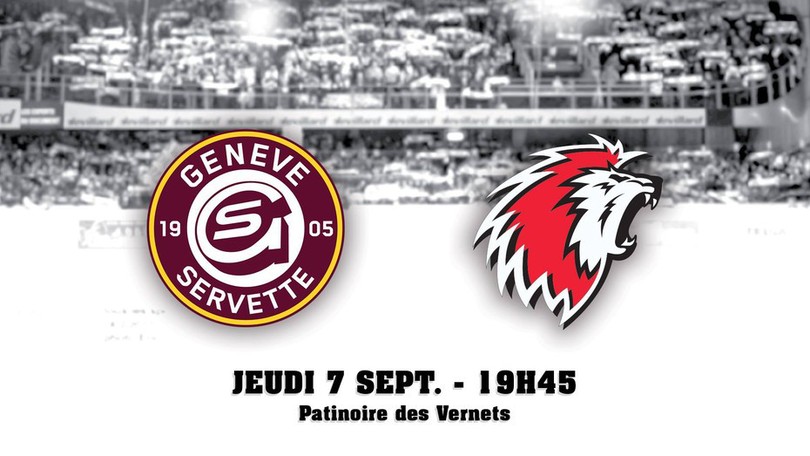 GSHC vs LHC
Henrik Tömmernes, who has won numerous Swedish league titles and twice won the Champions Hockey League with his former club Frölunda, is one of the most famous players in the world. Tanner Richard will also have to be watched in the new faces section, coming directly from AHL, where he was playing for Syracuse Crunch. Makai Holdener, back in his club, was also particularly upbeat during the preparation matches. Just like Adam Hasani, who knows the Vernets well enough to have played with Fribourg Gottéron. No doubt he will be much better received on Thursday evening.
With Vukovic missing out on the first three games (suspension from last season's suspension), Dan Weisskopf is a strong back up for the Geneva defence. Just like Goran Bezina, who arrived at the last minute and whose presence is not insignificant. Both on the ice and in the dressing room, his influence and leadership will be a definite asset for the Eagles.
Joël Vermin, former team-mate of Tanner's Syracuse Crunch team, is the new arrival of Joël Vermin from Lausanne. With the Olympic Games in sight, there is no doubt that the native of Frauenkappelen will be keen to demonstrate its value. Aligned with Jeffrey during the preparation, the pair can hurt the opponents' defences very badly.
During their preparation, the Lausanne residents had the opportunity to test lines that proved particularly effective. The Herren-Froidevaux-Zangger trio, for example, is a trio that no one would be surprised to see many times during the season.
The biggest uncertainty of this game is around the goalkeepers. On either side of it. Who of Bays, Descloux, Huet or Zurkirchen will be in the starting line-up? Answer Thursday, shortly before the kick-off, which is scheduled for 7:45 pm.
Come and support the Eagles!